Welcome to the Huish Champflower Neighbourhood Watch (NHW) web-page. We hope that you will find this page interesting and informative. Our aim is to make this page as pro-active and interactive with the community as possible, we therefore welcome any feedback or information that you may have.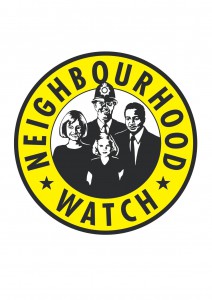 "Circles"
The Avon & Somerset Constabulary have issued a document publicising a group of volunteers called `Circles' – their aim is to prevent sexual abuse by helping reduce the risk of further sexual offending by a known perpetrator. This group is a registered charity and supported by the Constabulary and Crime Commissioner.  To view the document, please click on the link below:
170612 – Circles Communication
A "Thank You" – From Avon & Somerset Constabulary
The following message is sent on behalf of the Chief Constable Andy Marsh and Police & Crime Commissioner Sue Mountstevens:
We would like to personally thank all Co-ordinators and contact points for the hard work being done in your respective Watch Scheme. Your time is very much appreciated and you really do make a difference.
Your choice to give something back to your local community is generous and inspiring to those around you.
Watch Schemes have long been valuable partners to the Constabulary and local communities. This is being further enhanced by the recent creation of the Avon and Somerset Neighbourhood Watch Association – for those of you in Neighbourhood Watch you can find out more at http://www.asnwa.org or telephone 03330-142815.
Thank you for your personal commitment, for the positive messages you take back to family and friends about our organisation and the work we do. You are an intrinsic part of the police family and we are better at serving our communities with your support.
Andy Marsh & Sue Mountstevens
Chief Constable Police & Crime Commissioner
Newsletters and Magazines from Avon & Somerset Constabulary
The Avon & Somerset Constabulary have just issued their Summer Newsletter – please click on the link below to access it
NHW – Avon & Somerset Constabulary – Summer 2017 Newsletter
The latest edition of Senior Siren Magazine has just been received – please click on the link below to access a copy
The NHW scheme also incorporates two other schemes – Farm Watch and Horse Watch.  If you would like further information on either of these schemes, please click on the drop down box below.
This is a scheme run in conjunction with Avon and Somerset Police.  The aims of the scheme are:
To reduce local opportunities for theft of livestock and dead stock.
To reinforce the community spirit so that everyone can contribute towards the protection of their property by mutual co-operation and communication.
To introduce early warning systems in farming and countryside areas.
To improve the intelligence flow between the agricultural communities and the police.
How the aims are achieved
Text and Email alerts for members of the community
Intelligence gathered by police on all farm related crimes
Visits from local PCSOs
Crime Reduction Officer can visit you and give advice on securing your property
Benefits of the scheme
A reduction in crime and the fear of crime impacting on the community.
Suspicious people and vehicles can quickly be reported to the police and other members of the countryside communities.
Information and advice can be quickly and efficiently circulated between the police and the community.
A crime vigilant community in partnership with the police will create a safer environment.
Get involved
The scheme relies on farmers working together by getting involved to help share information and to show criminals that we are being proactive in tackling crime.
Suspicious activity should be monitored and recorded discreetly and reported to Avon and Somerset Police quickly and accurately.  Information should also be passed to the village NHW co-ordinators.
To join the Farm Watch Scheme please email:
ruralcrimeteam@avonandsomerset.police.uk
The Avon and Somerset Police work closely with the equine community through its members and volunteers to help keep them informed of any horse or rural related incidents. This process is supported by the Horse Watch scheme.
Rural crime which includes offences against the equine community is a continuous problem. You can help Avon and Somerset Horse Watch to help you and your community by informing your regional/local co-ordinator of anything suspicious or by getting involved yourself.
If you're interested in becoming a member and would like more information on this scheme please get in touch by emailing:
ruralcrimeteam@avonandsomerset.police.uk
Press Release
Devon and Somerset Fire Service has issued a Press Release regarding advice on tumble dryers.  To view this press release please click on the following link.
Our Local Police Team
Nigel Downey
Neighbourhood Police Team Sergeant
Charlie Fitzpatrick
Neighbourhood Beat Manager
Bryan Stevens
Police Community Support Officer
Linda Brooks
Police Community Support Officer
Dial 101 – For non-emergencies such as:
reporting a crime
contacting local officers
obtaining crime prevention advice
making us aware of policing issues in your local area
IN AN EMERGENCY YOU SHOULD ALWAYS DIAL 999
For further information and advice about contacting Avon and Somerset Police please go to their website at: www.avonandsomerset.police.uk