Hello and welcome to the community website for the Parish of Huish Champflower.
We thank you for visiting our website and if you would like to contribute, make any comment or suggestion we should welcome your feedback.
If you have any queries or questions, please Contact Us
Parish Council Meeting – Tuesday 9 November, 7.30pm @ Village Hall – Meeting to follow Covid guidelines and to be subject to change according to circumstances. Agenda and Minutes of previous meetings can be found here.
Hands, Face, Space & Fresh Air
If you have symptoms get a test and stay at home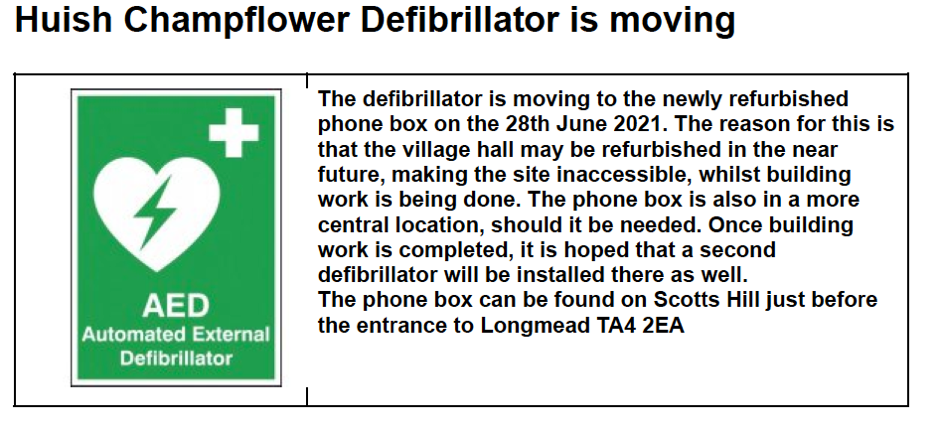 Road Closures – Please check travelsomerset.co.uk for information on roadworks/closures.
Reckless & Dangerous Driving Threatening Safety of Horse Riders – The Parish Council has received reports of a few recent incidents involving reckless and dangerous driving behaviour creating a very real danger to local residents as they ride their horses. A number of riders are now wearing bodycams to capture video evidence which will be reported to the Police.